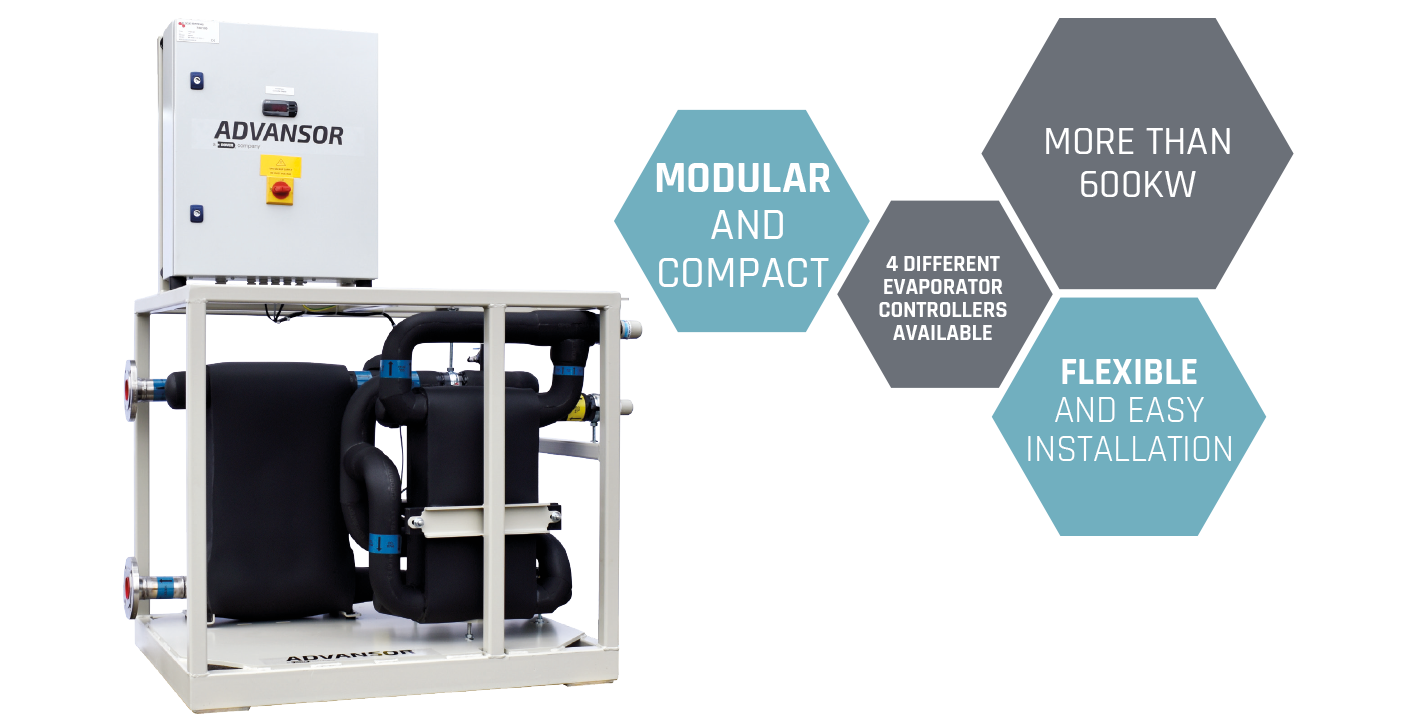 Advansor's chiller modules are very chilled and easy-going. They're easy to install everywhere, have a broad capacity range and are available for many different fluids.
The compact design is well proven, safe and ensures that no liquid is returned to the compressors. Though compact – there's space for superior serviceability.
Just chill – the modules are turn-key solutions. They are delivered with a tested control panel and expansion valves to ensure a fast installation and minimum time on site.
*Chiller modules are exclusively sold together with a rack from Advansor.
CONTROLLERS AVAILABLE
Danfoss
Carel
Wurm
Eckelmann
ISO 9001:2015 certified
ISO 9001:2015 certified. Extensive factory tests to ensure fast commission on both pressure and electrical installations. Documentation and manuals that meet legal requirements