SUSTAINABLE CO2 REFRIGERATION SYSTEMS
Every breath exhaled by an average person contains 3-4% CO2. Ours probably contains more because we live and breathe to use CO2 in sustainable refrigeration systems. We do this because we help make a difference to the climate and our customers' economic performance.
It all began with a good idea: we decided to use CO2 in refrigeration systems and to combat global warming. We have made our vision a reality: We design and produce the world's best sustainable CO2 refrigeration systems.
CO2 is often associated with global warming. However, we don't lose our cool. Literally. Because CO2 is the most climate-friendly refrigerant:
> It's non-toxic
> It doesn't affect the ozone layer
> It does not contribute to global warming
> It's very energy-efficient
That's why we are 'cool with CO2'
Pioneering growth venture
When Advansor was established in 2006, CO2 technology was extremely complex. This kick-started our innovative, pioneering growth venture.
Today, as a market-leading OEM manufacturer, we have built CO2 systems for supermarkets and industrial customers around the world.
We have paved the way
We have always focused exclusively on CO2, and we will continue to do so in the future and for our future. We have a wide range of products based on this one natural refrigerant. We manufacture our own systems in Denmark and Poland, where our unique hallmark is close collaboration between design and production. We have an international set-up for servicing customers in over 30 countries.
We have paved the way for the commercial distribution of CO2 refrigeration systems, and we are proud to deliver sustainable systems with advanced technology at competitive prices.
We see the United Nations' Global Goals as the guiding star for Advansor. We're especially driven by goal number 13 – Climate Action – and it's a natural part of Advansor's DNA.
Our driving forces are technology, knowledge and a desire to win – both as a team and in close, candid partnership with our customers and suppliers.
Sustainability is our guiding star
We see the United Nations' Global Goals as the guiding star for Advansor. Climate Action is a part of Advansor's DNA and core business. Besides that, we are actively working on further three of the Sustainable Development Goals (SDGs).

We want to protect our groundwater. Our main contribution is to offer cooling / heating systems that can compete with the latest chemical refrigerants (HFO), which are being investigated for polluting drinking water.

Cooling and air conditioning use a lot of energy. The energy efficiency of refrigeration racks with CO2 has historically never been better, and we strive for our racks to match or outmatch racks with non-natural refrigerants. We are working towards ensuring that our ISO quality system also covers energy management.

We're "doing more with less". We're lowering our total environmental impact by reduction of packaging, and sorting and collection of surplus material from production. Our responsible initiatives in our production facilities are e.g. that soldering is done with locally produced hydrogen, and that internal transport vehicles are electric.

Refrigerants play a major role in the fight against climate changes. We make the greatest impact with our core output – the world's best sustainable refrigeration systems, using CO2 as a refrigerant.
Read more about our climate actions
People, planet and profit
We have a newly build headquarter with 10,000 sqm with production, offices, labs and customer training center.
It's a result of global priorities where we balance economic growth, environmental protection and healthy working conditions.
We strive towards becoming CO2 neutral in 2030 at latest. In order to achieve that, our buildings are essential. Our new headquarter and factory in Aarhus is built as a low energy business building. Heating is done by CO2 neutral district heating and air conditioning is with CO2 cooling.
#weareadvansor
To us a healthy working environment is a very important part of sustainability. That's why we invested in electrical trucks, hydrogen soldering, massive soundproofing and the most efficient extraction on the market.
Every step in the right direction matters when it comes to sustainability. We sort the litter in one place instead of having a litter bin at every desk. We prioritize easy access for bikers, runners or pedestrians. With fitness room and showers, it's very easy to incorporate exercise in the daily rhythm. And we made living easy for those driving electric or hybrid cars with chargers in 20% of our parking spaces.
And we enjoy having a canteen that serves us healthy, local, sustainable food every day.
Of course, there are a lot of things that we don't even notice on daily basis. Such as CO2 neutral heating, bee friendly planting and cradle-to-cradle certified carpets. It feels the same but makes a world of difference.
Many of the ideas for a sustainable working environment were co-created with employees. That's how #weareadvansor works in everyday life.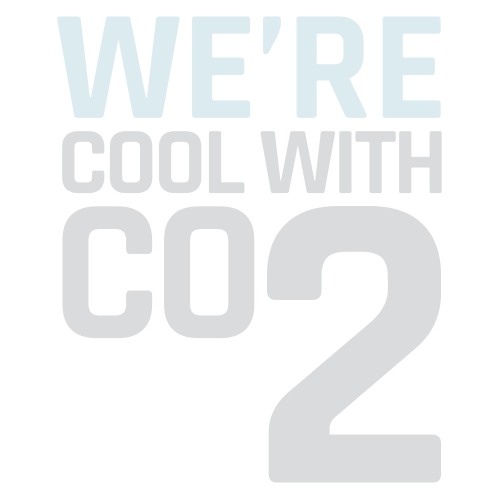 FACTS ABOUT ADVANSOR
> Established in 2006
> Head office in Denmark
> Production at our own factories in Denmark and Poland
> Customers in over 30 countries
> More than 220 employees of 16 different nationalities
> Over 10,000 systems manufactured

> 18 of Europe's top 20 retailers install transcritical CO2 systems from Advansor
> Part of the Dover Corporation
> The world's best sustainable CO2 refrigeration systems
> The broadest product portfolio entirely on CO2