Food packaging company obtains 30% energy savings


A British food packaging company decided to replace its old HFC system with a more sustainable solution.

By installing a 300 kW CO2 brine chiller for process cooling they both got a sustainable solution based on a natural refrigerant and obtained 30% energy savings.
The solution has won the ACR News Award 'Chiller of the Year 2022'.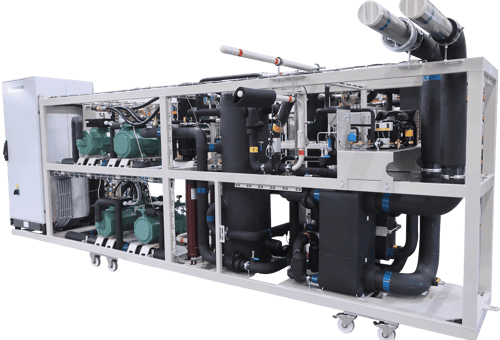 Facts
End-user: British food packaging company
Segment: Food Processing Industry
Customer: Greencold Limited
Background: Replacing HFC solution with a sustainable solution based on natural refrigerants.
Product: CO2 brine chiller, gas cooler and enclosure
Specs: SteelX MT only 4x0
120.000 kWh
energy savings and 18.720 m3
water reduction
per year
Results


- 30 % energy savings or 120.000 kWh a year
- Water consumption is reduced by 18.720 m3 per year.
- By removing the HFCs there is also a greenhouse gas emission reduction equivalent of 600.000 kg CO2
(CO2 has a GWP =1)
We have an excellent relationship with Advansor and are very satisfied with their technical advice. We chose Advansor because CO2 was a key requirement and they are the leading supplier. Our client wanted a sustainable solution based 100% on natural refrigerants to help reach their goal to have net-zero carbon emissions by 2040 across operations. Both we and our customer are very satisfied with the solution providing 30% energy savings and at the same time, we have experienced good service and high quality. Simon Andrew, Greencold, Managing Director